Tribal Cthulhu shirt
Shipping:
Calculated at checkout
---
Product Description
Similar in naturalistic origin to the Vau tattoo worn by the Marquesan people, this ancient design is often worn as an arm tattoo by tribal fishermen inhabiting a string of small volcanic islands near Tahiti. It depicts a folkloric winged creature with the head of an octopus that the islanders believe provides them with both good fishing and earthly riches. On women, the tattoo is often placed on the upper thigh at the onset of puberty, during a ritual nighttime marriage held on a nearby reef, to this "god of the sea." First sketched by Captain Obed Marsh in his journals, after successfully trading with these tribes in the South Pacific, a similar design has since been recorded by recent explorers in the island chain that includes Easter Island, who found it carved on primitive obelisks, alongside scenes of strange fish-like men. This Cthulhu tattoo design is printed in dark gray ink.
A note on style: We have changed the spaghetti strap tanks to wide strap tanks as shown below.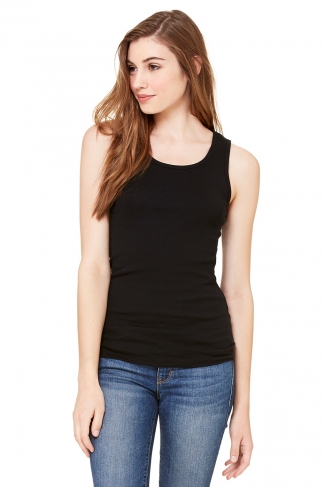 ---
Find Similar Products by Category
---
Customers Who Viewed This Product Also Viewed